Many dental businesses run their IT systems through CCPlus. Here's what some of them have to say:
I wanted to thank CCPlus for their rapid response time. CCPlus was able to assist one of our customers the same afternoon that I put in a request. That reflects good on not only CCPlus, but Carestream as well. I look forward to continue to work with CCPlus in the future. Great job!
The level of service with which we have been provided has been outstanding. As a sole practitioner with a paperless practice, it is imperative that our technology is efficient, reliable, and secure. CCPlus understands this and goes out of their way to meet our expectations. Everyone with whom we have worked has been professional and knowledgeable. Thank you for providing such wonderful service for us. I would not hesitate to highly recommend CCPlus!

CCPlus reached out to help us when no other company would. They showed excellent customer service and provided us an appointment immediately. The service tech had our problem fixed within minutes and took time to thoroughly explain what he had done."

I want to thank you and your staff for making our upgrade as painless as possible. Based on my past experiences with new server & computer installations, I was expecting some problems and everything went unbelievably well with no issues. Even though my computer experience covers a period of over forty years your advice and guidance were invaluable to me. You and your team were and are fast, professional, and thorough!"

Having worked with other companies in the past, the proficiency of the technicians at CC Plus is greatly appreciated and a welcomed change! We appreciate their same-day service and thorough understanding of networking and our specific dental software.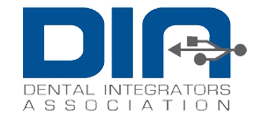 Could your business use some IT support?